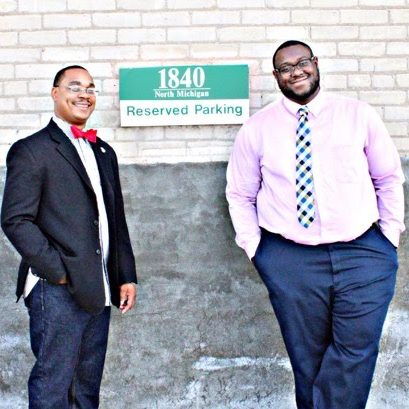 Mission
Faith & Family Home Help Services operates according to the Golden Rule–to treat others as we wish to be treated—with dignity, respect, and genuine care for the Gift of Life. We guide clients through the process of receiving top-ranked home help that relieves life's everyday stresses and gives TIME AND ENERGY–to reflect, to pray, to relax, even to play—back to those who need it most. Those who have FAITH in our service become FAMILY!
Our FAITH
"If you build it, they will come…" And they DID! In 2014, 2 brothers living and working in the Great Lakes Bay Region after college graduation saw a need—the economically-disadvantaged communities of the GLB Region were largely unaware of the government and grant-funded programs available to help them win at life. Their educational and professional preparation for "the real world" met the opportunity to serve in a fantastic way! Humble beginnings included free Lunch-&-Learn sessions for the residents of the Saginaw Housing Commission high-rise communities and interviews for Home Help Aides in local coffee shops. Local health fairs were also a bit lonely for the new kids on the block! 😊 Today, Faith & Family Home Help proudly serves our extended family of all ages in 7 counties statewide & is affiliated with several resourceful agencies around the state to guide our extended family into the home help promised land.
Our FAMILY
The company dynamic is very much like a family tree. The leadership team (all real family) are the strong roots that have given way for many sturdy branches of staff to grow. Our family tree is ever expanding and evolving through opportunities to learn and practice in the field. Staff participate in multiple staff trainings annually to keep staff up to date on best practices to care for our extended family at an elite level. Many times, clients can choose their own caregiver to strengthen the family core! Meet the family that started it all.
Anthony L. Moore
MANAGING PARTNER & CEO
Before starting Faith & Family, Anthony was a higher education administrator at Saginaw Valley State University for many years and an Adult Learning Instructor at Great Lakes Bay Michigan Works. His passion has always been centered around helping others to achieve their highest potential. His heart for service found a lasting reward by focusing on the communities in need at later stages in life. Anthony's primary responsibilities include maintaining compliance with government program regulations for all family members (clients and staff) and building professional relationships within the local communities we serve.
Brandon C. McGruder
MANAGING PARTNER & COO
Brandon's path to Faith & Family was forged through unmatched work ethic and blue collar will succeed. His work experience in call center management at Morley Companies and packaging at FedEx gave him valuable insight into the needs and wants of the communities we now serve. Brandon's primary responsibilities include oversight of day-to-day operations and Human Resources.
Do you or someone you know need help at home?

Ready to Serve?
Click below to complete an online application for employment!